Oasis anticipates and navigates the most important legal, regulatory, and business challenges facing its business — including reputational, regulatory, strategic, compliance, and corporate governance issues – and adapts its policies, procedures, and conduct in accordance with best practices within the investment industry.
The Oasis Advisory Council comprises a diverse group of industry experts who consider these issues in order to provide Oasis with advice and counsel regarding Oasis's activities related to managing capital and conducting its businesses in a dynamic and multi-jurisdictional legal, regulatory, and business environment.
The Council is an invaluable resource for Oasis management to leverage as it navigates a wide array of regulatory, corporate governance, and legal regimes to effectively manage the concomitant risks.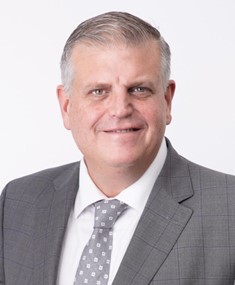 From his nearly three decades as a securities regulator and prosecutor, Thomas Atkinson possesses a deep knowledge of global capital markets and international securities market regulation, including issues related to surveillance, enforcement, and litigation, along with a strong network amongst global regulators and industry participants alike. From 2023 to the present, Mr. Atkinson has served as a Commissioner of the Nova Scotia Securities Commission, and from 2016 to 2022, he was Executive Director of Enforcement of the Hong Kong Securities and Futures Commission (SFC), where he led the teams responsible for overseeing surveillance of the Hong Kong securities and futures markets, investigating statutory offences and breaches of the legislation enforced by the SFC, and disciplining licensed persons and initiating prosecutions where appropriate. Mr. Atkinson also nurtured a close working relationship with the China Securities Regulatory Commission (CSRC) and fostered important and close collaboration with other local and regional counterparts. Prior to joining the SFC, Mr. Atkinson was Director of Enforcement at the Ontario Securities Commission (OSC) for seven years, during which time he significantly strengthened its enforcement presence. Before that he was President and CEO of Market Regulation Services Inc., previously a national regulator of equity trading in Canada. From 1996 to 2001 he held progressively senior positions with the Toronto Stock Exchange, including Vice President of Regulation Services. He began his career as an Assistant Crown Attorney at the Ontario Court of Justice where he served for three years and specialized in complex criminal litigation. He is a frequent speaker and lecturer on topics related to securities regulation, management, leadership, and other related topics. He holds a Law Degree from the University of Windsor and a Masters Degree in Public Policy and Public Administration from McMaster University. Mr. Atkinson joined the Advisory Council in 2023. He lives in Toronto.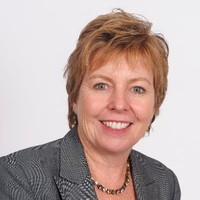 Pru Bennett joined the Oasis Advisory Council in February 2019. Previously she was a Managing Director at BlackRock and Head of BlackRock's Investment Stewardship team for the Asia Pacific Region based in Hong Kong. In that role Ms. Bennett led a team responsible for engagement and proxy voting activities in relation to the companies in which BlackRock invests on behalf of clients. Ms. Bennett is an active participant in the public debate on corporate governance, stewardship, and responsible investment, and as such regularly speaks and writes on the importance of these issues for company performance and investment decisions. In 2018, Ms. Bennett received the Asia Industry Leadership Award from 100 Women in Finance. In 2013, Ms. Bennett was named as one of Australia's top 10 Women of Influence in Corporate Governance. She is a member of the Public Shareholder Group of Hong Kong's Securities and Futures Commission, and the Monetary Authority of Singapore Corporate Governance Advisory Committee. Ms. Bennett is a champion of diversity and inclusion of all kinds. She is an alumna of BlackRock's Women's Leadership Forum. She is a member of steering groups for the Australian and Hong Kong chapters of the 30% club, a market initiative to increase the number of women on boards and in senior management, and in 2018 she co-founded the new Board Diversity investor initiative in Hong Kong designed to raise awareness around issues of board diversity in Hong Kong. Ms. Bennett has also published a number of papers on board diversity. Prior to Blackrock, Ms. Bennett was head of Corporate Governance at institutional advisor Regnan Governance and Research until 2010. From 1998 to 2009, Ms. Bennett was a director of Australian proxy advisor Corporate Governance International, which was acquired by Glass Lewis & Co in 2006 and is now known as CGI Glass Lewis. Prior to working in the area of corporate governance, Ms. Bennett was Investor Relations Manager for Qantas Airways Limited. Ms. Bennett has a BCom from the University of New South Wales and is a member of the Institute of Chartered Accountants Australia and New Zealand. She is based in Sydney.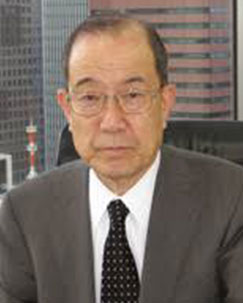 Mr. Hino is the Chairman of the Financial Instruments Mediation Assistance Center, an ADR institution for financial instrument firms in Japan, having previously served as Commissioner of the Japan Financial Services Agency (FSA) and the Superintending Prosecutor of the Nagoya High Public Prosecutors Office, among other roles. Previous roles also include serving as Chief of Asian United Nations Far Eastern Crime Prevention Training Institute since March 1984; Assistant Director General of The Minister of Justice Secretariat (In-charge, Criminal Affairs Bureau); Head of Supreme Public Prosecutor's Office, Public Security Department; Chief of Research and Training Institute, Ministry of Justice; and Superintending Prosecutor of Sendai High Public Prosecutor's Office. He has been registered as an Attorney at Law and a member of the Dai-ichi Tokyo Bar Association since February 2001. Mr. Hino serves as an outside director of several Japanese public companies including Japan Post Insurance Co. Ltd. and has served as an outside director of Fujita Corp. and as an Outside Statutory Auditor of Sumitomo Mitsui Finance and Leasing Company, Limited, Seven Bank Ltd, and Toyo Kanetsu Kabushiki Kaisha. Mr. Hino lives in Tokyo, Japan.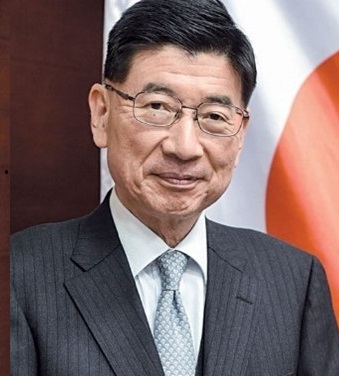 From 1977 to 2010, Mr. Maruyama worked for the Japanese government where he specialized in financial market regulation as well as the Japanese government's economic assistance policies, working primarily in the Ministry of Finance (MOF) and the Financial Services Agency (FSA), including as Deputy Commissioner for International Affairs at the FSA.  Mr. Maruyama was seconded to the Ministry of Foreign Affairs (MOFA) twice, first as Assistant Financial Attaché in the Embassy of Japan in Washington, D.C. and later as Deputy Director-General of the European Affairs Bureau in MOFA's Headquarters, as well as seconded to the European Bank for Reconstruction and Development (EBRD). From 2010 to 2017, he served as Managing Director and Head of Government Affairs at Citigroup Japan.  From 2017 to 2020, Mr. Maruyama served as Ambassador of Japan to the Republics of Serbia and Montenegro.  He has also previously served as Chairman of the Futures Industry Association Japan.  Mr. Maruyama holds a BA in Law from the University of Tokyo and a MA in Public and International Affairs from Princeton University. He joined the Oasis Advisory Council in June 2023, and lives in Tokyo, Japan.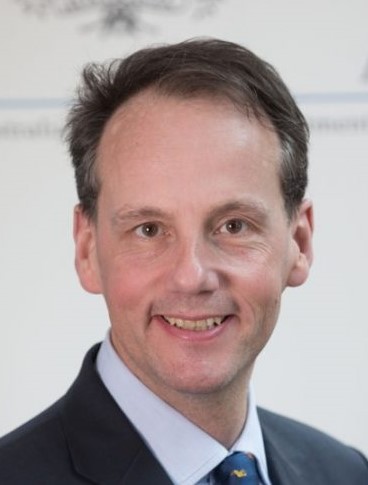 Mr Shipton is currently a senior fellow at Melbourne University's School of Government and recently served as chair of the Australian Securities and Investments Commission (ASIC) from 2018 to 2021. Prior to leading ASIC, Mr Shipton was the executive director of the Program on International Financial Systems (PIFS) at Harvard Law School. Prior to joining Harvard, Mr Shipton was an executive director and commission member at the Hong Kong Securities and Futures Commission (with responsibility for its Intermediaries (Supervision and Licensing) Division). Previously he was a managing director at Goldman Sachs holding various positions in Goldman's executive office and prime brokerage business. Prior to Goldman, Mr Shipton ran the hedge fund consultancy business of Eurekahedge in Singapore and was a cofounder of ComplianceAsia. Mr Shipton has served on the executive committees of various financial industry bodies in Asia, including the Asian Securities Industry and Financial Markets Association, including as vice chairman, the Alternative Investment Management Association's (Hong Kong China Chapter) as deputy chairman, and the Hong Kong Treasury Markets Association. In addition, he served on the business advisory councils of the United Nations Economics and Social Commission for Asia Pacific and the Hong Kong Securities and Investment Institute. Mr Shipton earned a BA in Asian politics, history and economics from Melbourne University and a LLB (Hons.) from Monash University. He undertook postgraduate studies in Asian law at Hong Kong University and was a fellow at PIFS at Harvard Law School. Mr Shipton is qualified to practice law in Australia, Hong Kong, and England.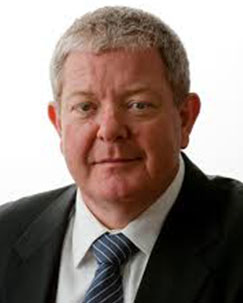 Mr. Tye is a director of HFL Advisors Limited, a company which provides independent director and strategic advisory services to hedge funds. Mr. Tye is also the Chairman of Hong Kong Chapter and Member of Global Council, Alternative Investment Management Association (AIMA). He has served on the Stock Exchange of Hong Kong (HKEx) Listing Committee since July 2014, and currently serves as an independent director for various hedge funds and hedge fund management companies and was previously a Founding Partner and Managing Director of DragonBack Capital Limited. He is a Senior Fellow of the Hong Kong Securities and Investment Institute (HKSI) and is a Fellow of the Hong Kong Institute of Directors. Mr. Tye is a member of the SFC (HKEC Listing) Committee and the SFC's Public Shareholders Group. He is also a member of the Institute of Chartered Accountants in England and Wales. Mr. Tye graduated from the University of Essex with a degree in biological sciences. Mr. Tye lives in Hong Kong.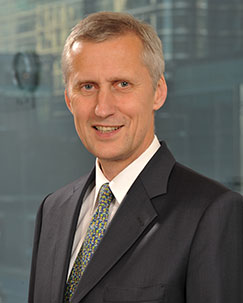 Mr. Wheatley was the inaugural Chief Executive Officer of the U.K. Financial Conduct Authority (FCA) from its establishment in April 2013 until July 2015. He joined the previous body, the Financial Services Authority (FSA), in 2011, to establish the new regulator. Prior to that he was CEO of the Securities and Futures Commission in Hong Kong from 2005 to 2011. During his career Mr. Wheatley has overseen many important developments in financial services. He was the author of the 'Wheatley Review' of LIBOR and made a series of proposals for its restructuring following the LIBOR rate fixing scandal. He subsequently developed standards for the International Organization of Securities Commissions (IOSCO) to apply to all important finically benchmarks. He established, also for IOSCO where he was an Executive and Technical committee member, the global standard for the regulation of short selling and chaired the Task Force on short selling. Prior to his role as a regulator, Mr. Wheatley was the Deputy CEO of the London Stock Exchange and directed the development of electronic trading. He has a degree in English and Philosophy from York University and an MBA from CASS Business School. Mr. Wheatley lives in London.